Contact Us
Your Best Choice for Newcastle Taxis
Excellence in Taxi Services 2017 (UK) WINNER
We are very proud and honored to win 'The Innovation & Excellence Awards 2017', which gives recognition to businesses that are transforming their respective industries and standard-bearers of excellence by continually setting industry trends as well as showing significant advances in terms of innovation and improvement.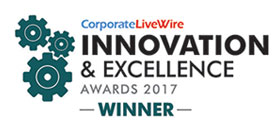 Download our app
Book faster on the go with our mobile app.
We accept cash and all major credit and debit cards*
*Card service needs to be requested. Prices subject to change.