The LA Taxi's app
Book faster on the go with our mobile app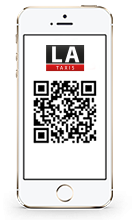 Step 1
Download The App
Simply scan the QR Code below or search for LA Taxis in The Google Play Store or Apple App Store.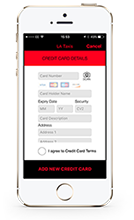 Step 2
Select Cash or Card
At this point you can either add a payment card or select to pay by cash – Which ever you would prefer!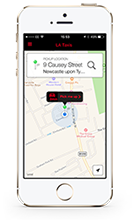 Step 3
Book Your Taxi
Simply hit the pick me up button and we will connecto you to the nearest available driver.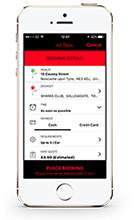 Step 4
Enter Destination
Simply You can now enter your destination – This allows us to give you an accurate quote – With no price surges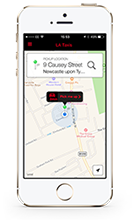 Step 5
Track Your Car
You'll now have live tracking available as an option as well as useful notifications to tell you when your car is nearby.
We accept cash and all major credit and debit cards*
*Card service needs to be requested. Prices subject to change.